Members of TRY
Currently, the TRY initiative has 12118 members. Members of the TRY initiative are scientists who have either contributed trait records to the TRY database or who are working on a project using plant trait data via TRY.
If you would like to participate in the TRY initiative please contact us!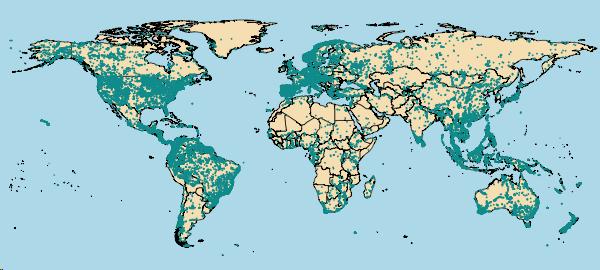 Measurement sites (green) and Institutes (red) involved in TRY (status 2017-07)
The member list is only available to TRY members due to new data protection regulations.
---